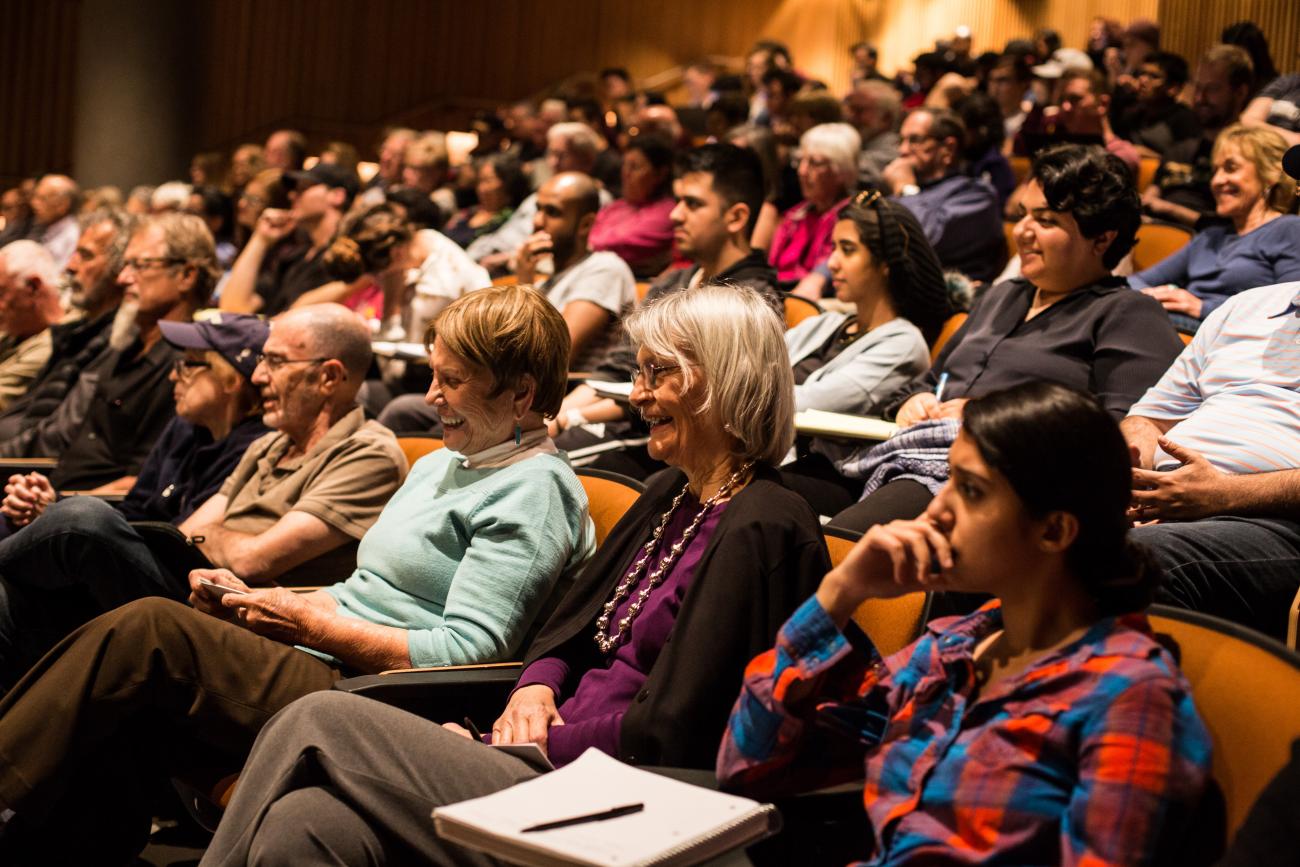 Maxine and Jonathan Marshall Speaker Series
The Maxine and Jonathan Marshall Speaker Series on Religion and Conflict is an endowed lecture series that honors the life-long commitment of Maxine Besser Marshall ('76) and Jonathan Marshall to education, civil liberties, and world peace.
2023 Lecture
Religious Liberty after Dobbs
Cathleen Kaveny
Darald and Juliet Libby Professor
Boston College
What does freedom of religion and freedom of conscience look like in a post-Roe world?
For many years, the law has been accommodating the religiously-based moral claims of those opposed to abortion and contraception, despite the fact that the latter were established constitutional rights. This talk explores the new questions of conscience that have emerged post Dobbs v. Jackson, the June 2022 case that overturned Roe.
Cathleen Kaveny (J.D., Ph.D. Yale University) is the Darald and Juliet Libby Professor and jointly appointed to the Department of Theology and School of Law. Her research and teaching focuses on the relationship of law, religion, and morality. A regular columnist for Commonweal, her books include "Prophecy without Contempt: Religious Discourse in the Public Square" and "Ethics at the Edges of Law: Christian Moralists and American Legal Thought."
Complete Archive
| | | | |
| --- | --- | --- | --- |
| Date | Title | Speaker | Links |
| 2023 | Religious Liberty after Dobbs | | |
| 2022 | The Soul as the Seat of Aspiration: A Philosophical-Historical Approach | | |
| 2020 | A Crisis in American Christianity? How Scholar-Practitioners Can Engage the Current Moment | | |
| 2019 | Prosperity, Politic, and Pentecostal Power in Nigeria | | |
| 2018 | In Search of Our Better Angels: A Story of America's Civil Religion | | |
| 2017 | Religion and Conflict: A View From the State Department | | |
| 2016 | Religious Violence in the Age of Enlightenment | | |
| 2014 | America and the Religion of No Religion: Or How We Got to "I am Spiritual but Not Religious" | | |
| 2013 | Lifestyles of the (Not So) Rich and Religious: Theological Prosperity in an Age of Economic Inequality | | |
| 2012 | Taking Women and Religion Seriously: Intersecting Paths | | |
| 2011 | The Tenth Parallel: Dispatches from the Fault Line Between Christianity and Islam | | |
| 2010 | Governing Religion: U.S. Foreign Policy in a Postsecular Age | | |
| 2009 | Private Faith/Public Faith: Religion and Government | | |
| 2008 | Islam and the Secular State: Negotiating the Future of Shari'a | | |
| 2007 | Sacred and Secular Refigured: Identity, Piety and Politics in a Global Era | | |
| 2006 | 'If it Bleeds, it Leads': Does the Media Play a Role in Religious Violence? | | |
| 2005 | Violence at the Threshold of the Sacred and the Secular | | |
| 2004 | Democracy and the Limits of Pluralism | | |