Conversations at the Center
Conversations at the Center is a colloquium series that fosters in-depth exploration of theoretical, methodological and regional issues in the study of religion and conflict among faculty, graduate students, and the community.
Recent Conversations
Pandemic Re-attunements: Thinking and Acting with Planetary Times
Whitney Bauman on the intersection of religion, science, and ecology as he examines how ideas of progress govern orientations toward time, which, in turn, shape human relationships with the natural world.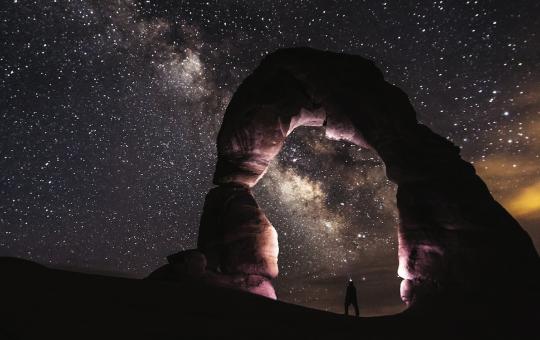 COVID-19, Religion, & Humanity: Dispatches from the Frontlines
The coronavirus pandemic has shut down the U.S. economy, put millions of Americans out of work, overwhelmed hospitals in many cities, and taken the lives of nearly 200,000 people worldwide. While most news coverage has focused on the medical, social, economic, and political repercussions of the pandemic, the religious dimensions of COVID-19 are also momentous.
The pandemic—surging during Lent, peaking over Passover and Easter, and still spreading as Ramadan begins—has become an occasion for millions of people, whether religious or secular, to reflect on their beliefs and commitments. Learn more as we discuss how COVID-19 is affecting different communities around the world with with Fr. Patrick Gilger, S.J., contributing editor for America magazine, who is joining from Milan, Italy, and Anand Gopal, award-winning journalist and assistant research professor with the Center, who is joining from New York City.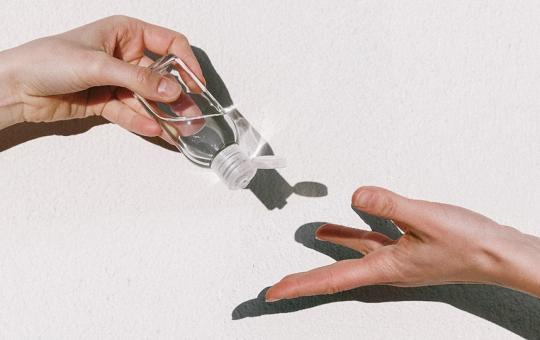 Complete Archive
Date

Event

Speaker(s)

Links

APR 2021

What Good is Theory? Religion, Critique, and Truth

Vincent Lloyd
Mayanthi L. Fernando
Andrew Prevot
Inese Radzins
Jason Josephson Storm
Video

APR 2021

Laid Bare: Surveillance, Eugenics, and Personhood

Sylvester Johnson
Charles McCrary
Video

APR 2021

Science, Religion, and Society: Lessons from the U.S. Case

Andrew Jewett
Video

MAR 2021

"Opening a Star Gate to the Dark Gods": Psychic Espionage, Satanic "Cults," & Occult Nazis on the Dark Web

Jason Josephson Storm

FEB 2021

Religion, Violence, and Digital Culture: Understanding QAnon

Candace Rondeaux
Sarah Riccardi-Swartz
Adam Darrah
James Edmonds
Video

JAN 2021

Laid Bare: Sacred Earth

Mary Evelyn Tucker
Video

OCT 2020

Pandemic Re-attunements: Thinking and Acting with Planetary Times

Whitney Bauman
Video

OCT 2020

Fragile Earth and the Sacred: From Rachel Carson to Earth 2.0

Lisa Sideris
Video

JUN 2020

Laid Bare: Contagion & Community

Arnold Eisen
Lauren Gilger
Ben Hurlbut
Video

APR 2020

COVID-19, Religion, & Humanity: Dispatches from the Frontlines

Patrick Gilger
Anand Gopal
Video

MAR 2020

Science, Secularization, and American Democracy

Noah Efron

JAN 2020

A "Judeo-Christian" America? Competing Visions of a Nation in Turmoil

K. Healan Gaston

OCT 2019

Political Power and Religious Authority in Indian Islamic Thought: A Perspective from the 18th Century

Muhammad Qasim Zaman

OCT 2019

Apocalyptic Visions: Telling the Story of Our Climate Future

Earl Swift
Steven Beschloss
Tracy Fessenden

OCT 2019

Black Dignity: The Political Theology of #BlackLivesMatter

Vincent Lloyd

OCT 2019

Rediscovering the Jews of Białowieża through Oral History

OCT 2019

India's Future in Crisis? Kashmir, Assam, and the Fate of Democracy

Ather Zia
Suvir Kaul
Yasmin Saikia
Daniel Rothenberg
James Rush

APR 2019

Religion, Media, and Climate Change: What's the Story?

Ben Ehrenreich
Tulasi Srinivas
Jeffrey Cohen
Video

APR 2019

Religion, Journalism, and International Affairs

Karin Attiah
Video

FEB 2019

The Invention of Humanity: Equality and Cultural Difference in World History

Siep Stuurman

OCT 2019

Sufi, Salafi, Shi'i: Sectarian Discourses in Nigeria

Sani Umar

SEP 2018

Religious and Social Change in the Middle East

Anand Gopal
Edith Szanto
Rozina Ali

APR 2018

Language Emancipation of Slavic Microlanguages: A Comparative Case Study

Motoki Nomachi

APR 2018

The Kosovan Gorani Ethnolect: A Borderland Enclave in Search of Linguistic Identity

Motoki Nomachi

APR 2018

War in a Warming World

Mark Douglas
Video

MAR 2018

Manbij: Understanding the Syrian Civil War from the Experience of a Single Town

Anand Gopal

FEB 2018

Luther and the Legacy of Anti-Semitism

Volker Benkert
Gary McCluskey

NOV 2017

America's War Against ISIS: The Ground View

Anand Gopal

MAR 2017

Religion, Civilization, Cooperation and Conflict

Edward Slingerland

MAR 2017

Making Sense of the Trump Revolt: Where Do the Two Parties Go from Here?

Joshua Mitchell

MAR 2017

At the Center of the Storm: Syria, ISIS, and the Refugee Crisis

Anand Gopal

NOV 2016

What is Specific About the Drama of Athletic Events? Towards a Phenomenology of Stadium Crowds

Hans Ulrich Gumbrecht

OCT 2016

Takin' it to the Streets and the Seats: Promoting Social Justice through Communication Activism Research and Teaching

Lawrence R. Frey

SEP 2016

Understanding the (Surprisingly Religious) History of American Secularism

Jacques Berlinerblau

SEP 2016

Religion, Conflict and Terrorism in the Public Consciousness

John Carlson
Anand Gopal
Daniel Rothenberg
Delia Saenz

APR 2016

Islam and Democracy During Global Transitions

Daisy Khan

APR 2016

Interactions and Interchanges: Has the Animal Question Displaced the Woman (of Color) Question?: Diffracting Posthumanities with Intersectionality

Rachel Lee

APR 2016

Human Rights and Humanitarianism: Distinctions With or Without a Difference?

Michael Barnett

FEB 2016

Interactions and Interchanges: Undocumented Literature

Robert McKee Irwin

JAN 2016

By the Grace of God: Religiosity, Religious Self-Regulation, and Perpetration of Intimate Partner Violence

Claire M. Renzetti

NOV 2015

Sacred Battles: Violence in Southern Sport and Culture

Eric Bain-Selbo

NOV 2015

A Conversation with Anand Gopal

Anand Gopal

NOV 2015

Feminist Writing from Pakistan: Remembrance of Being

Kanza Javed

SEP 2015

Violence and Vulnerable Communities

Kamran Ali
Miriam Cooke
William Hart

SEP 2015

Choreographing the Trauma of the Syrian Revolution

Miriam Cooke

APR 2015

Bargaining for Women's Rights: Activism in an Aspiring Muslim Democracy

Alice Kang

APR 2015

The Catholic Church and the Mexican Revolution

Phil Stover

APR 2015

Radioactive Ghosts: Precarious Lives in the Aftermath of Nuclear Contamination

Gabriele M. Schwab

APR 2015

Interactions and Interchanges: Beyond the Hijab: Pakistani Women's Perspectives

Kanza Javed
Tehreem Aurakzai
Mawhish Khan
Zahra Hamdani Aisha Usman

MAR 2015

Global Dynamics of Violent Extremism

Chad Haines
Abdullahi Gallab
Ibrahim Hassan
Raza Rumi

FEB 2015

Interactions and Interchanges:

Ledfeather

, A Reading and Discussion

Stephen Graham Jones

JAN 2015

Faith, Death, and Freedom on the Arizona Frontier

Luis Cabrera

DEC 2014

Apocalyptic Violence: The Desire for Universal Destruction and Its Historical Origins

Matthias Riedl

NOV 2014

Talking to the Enemy: The Making and Unmaking of Terrorists

Scott Atran

NOV 2014

Measuring Religion: Sacred Values in Human Conflict

Scott Atran

NOV 2014

Measuring Religion: Political and Economic Influences on Religious NGOs

Evelyn Bush

OCT 2014

Interactions and Interchanges: Why Human Rights Depend on the Humanities

Sophia McClennen

OCT 2014

A Conversation with Andrew Bacevich

Andrew J. Bacevich

OCT 2014

Interactions and Interchanges: Chicana/o Studies and Transnationalism: Constructing Paradigms of Future Critique from Foundational Studies of the Past

Jayson Gonzales Sae-Saue

APR 2014

Soft Power and Web 2.0: Public Diplomacy as Anti-Terrorism

Valentina Bartolucci

APR 2014

Safety, Soldier, Scapegoat: Pat Tillman and American Civil Religion

Jonathan Ebel

MAR 2014

The Transhumanist Imagination: Technological Singularity: A Crucial Event in God's Self-Actualization?

Michael Zimmerman

MAR 2014

The Choosing People: The Puzzles of American Jewish Voting

Ken Wald

JAN 2014

Fuzzy Sovereignty

Alessandro Monsutti

NOV 2013

"Closing" Guantánamo

John Carlson

NOV 2013

War Against Evil: The Religious Foundations of US Foreign Policy

Ira Chernus

NOV 2013

The American Way of Religion and Violence?

John Carlson

NOV 2013

Religion, Politics and American Democracy

Linell Cady

NOV 2013

The Dead Sea Scrolls and the Bible

James H. Charlesworth

SEP 2013

The Decline of Religiosity?

Laurence R. Iannaccone

APR 2013

The Bad, the Ugly-but Maybe Some Good?- of Religion and Intergroup Relations

Steven Neuberg

APR 2013

The Transhumanist Imagination: Governance, Progress and Converging Technologies

Brice Laurent

MAR 2013

The Politics of Native American Religious Freedom

Suzan Harjo

MAR 2013

The Sacralization of Democratic Politics in Europe and Beyond

Anna Grzymala-Busse

FEB 2013

The Transhumanist Imagination: Vannevar Bush, the Endless Frontier, and Human Enhancement

Gregg Zachary

FEB 2013

Politics and Religion

Linell Cady
Bruce Meyerson
Rev. William Burrill
Robert McWhirter
Jeffery Ventrella

FEB 2013

The Arab Spring: Between Hopes and Challenges

Jonathan Fine

JAN 2013

Ministries of Presence: Chaplains as Priests of the Secular

Winnifred Fallers Sullivan

NOV 2012

What is the "Turkish Model"?: Muslimism in Turkey and Beyond

Neslihan Cevik

NOV 2012

Religion and International Affairs: Religion and Strategic Targeting in World War II

Ron E. Hassner

OCT 2012

Guantanamo: Ethics & Law, Religion & Politics

Tyler Cabot
Howard R. Cabotn
Adrew S. Gordon
John Carlson
Daniel Rothenberg

OCT 2012

The Legal Response to Hate Speech: Should the U.S. be more like Europe?

Jeremy Waldron
James Weinstein

OCT 2012

Islam and Pluralism

Imam Feisal Abdul Rauf

SEP 2012

Religion in Conflict: Modern East Asia

Huaiyu Chen, Zhange Ni

MAY 2012

Violence and New Religious Movements

James R. Lewis

APR 2012

Waiting, Tolerating, and Cooperating: Modern Religious Belief as a Restraint Device

Mike McCullough

MAR 2012

Beyond the Arab Spring: Back to Islamism?

Asef Bayat

MAR 2012

The Global Diffusion of Law: Gender, Transnational Crime and the Case of Human Trafficking

Beth Simmons

FEB 2012

New Approaches to the Study of Science and Religion

Wesley Wildman

OCT 2011

Un/Forgiving Memory & Counter/Redemptive Hope: Film Screening and Discussion

Martin Beck Matuštík

OCT 2011

Notes on the Study of African Religion in the Diaspora

Jualynne E. Dodson

SEP 2011

Religion and Ethnic Conflict: Observations from the Shatter Zones of Southeastern Europe and the Caucasus

John O'Loughlin

SEP 2011

The Difference a Decade Makes: Religion, Politics and Public Life

MAR 2011

Revolution 2.0 in Egypt and Beyond

Merlyna Lim

MAR 2011

Gender, Religion, and Human Rights: Afghanistan's Changes and Challenges

Marzia Basel

MAR 2011

Is There a Secular Body?

Charles Hirschkind

MAR 2011

Is Israeli-Palestinian Peace Possible? Obstacles and Opportunities

Gershon Baskin

DEC 2010

God's Century: Resurgent Religion and Global Politics

Daniel Philpott

DEC 2010

Law, Religion, and the Politics of International Human Rights

Elizabeth Shakman Hurd

NOV 2010

Rethinking Public Diplomacy: Religion Discourse in the Middle East

Evelyn A. Early

NOV 2010

Afghanistan: States of Indeterminacy

Chad Haines

APR 2010

Human Sacrifice: Religion and Statecraft

William Hart

FEB 2010

There's a Spirit that Transcends the Border: Religious Activists for Immigrant Rights

Pierrette Hondagneu-Sotelo

OCT 2009

Moral Judgment and the Humanitarian Crisis in Darfur

Mathias Thaler

APR 2009

Becoming Modern: The Social Gospel and Gender Ideals for a New Era

Susan Curtis

MAR 2009

'What Would Walter Want?': Walter Rauschenbusch and the Future of Religious Progressivism

Christopher Evans

MAR 2009

Society as the Subject of Redemption: The Social Gospel, Walter Rauschenbusch, and the Politics of Economic and Racial Justice

Gary Dorrien

OCT 2008

Heresy and Healing: Conversations on the Soul, Social Justice, and Mental Illness in the Practice of Islam

Stefania Pandolfo