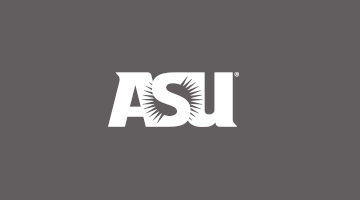 Religion and media grant awarded to ASU
Arizona State University is the recipient of a grant funded by the Henry Luce Foundation to promote greater interaction between religion scholars and journalists who report and write about religion.
ASU is one of three universities to receive the grant support from the Luce/American Council of Learned Societies (ACLS) Program in Religion, Journalism and International Affairs. The others are Northwestern University and the University of Wisconsin-Madison.
At ASU, the Center for the Study of Religion and Conflict and the Walter Cronkite School of Journalism and Mass Communication will partner to develop faculty workshops, curricula and public events that will enable journalists and scholars of religion to interact and learn from each other.
"This program fosters collaborations between scholars and journalists around a critical issue — the complex role of religion in international affairs," said John Paul Christy, director of public programs at ACLS. "This year's supported projects not only promote greater public understanding of religion but also develop new interdisciplinary partnerships on university campuses."
ASU's project will focus on the vital role that civil society plays in democratic societies, said John Carlson, associate director of the Center for the Study of Religion and Conflict and associate professor of religious studies. "At a time when nationalist movements and anti-democratic trends are sweeping across the country and the world, the work that scholars, journalists, religious actors and others make to civil society and democratic culture is more important than ever," he said.
"There have been significant attacks in recent years against the authority of scholars and journalists alike," Carlson added. "These professions are indispensable to democracy, and they stand to benefit from working together and sharing critical insights."
Carlson, along with Cronkite Senior Associate Dean Kristin Gilger and Anand Gopal, assistant research professor with the center, will lead the ASU effort. Gopal has covered Iraq, Syria and Afghanistan for multiple news outlets and is the author of "No Good Men Among the Living: America, the Taliban, and the War Through Afghan Eyes," a finalist for the Pulitzer Prize and the National Book Award and winner of the Ridenhour Prize for Journalism.
Gilger said the project addresses the gap between scholarly discourse about religion and mainstream understanding of religion and public life. "Journalism students and faculty will get the opportunity to develop a much deeper understanding and appreciation for the nuances of religious coverage, and scholars who work on issues involving religion will become better prepared to communicate with mainstream audiences," she said.
The Center for the Study of Religion and Conflict and the Cronkite School also are partners on a three-year U.S. State Department grant to develop academic curricula and scholarship with faculty at the University of Punjab in Lahore, Pakistan.